Deep Radiance Caching - Install Blender Exporter Only
Info about the exporter: blendPBRTv3
Installation guide
Download the latest pbrtExporter.zip from https://github.com/giuliojiang/pbrt-v3-IILE/releases
In Blender, File -> User Preferences -> Add-ons select Install Add-on from File... and choose the file you downloaded. Tick the box to enable the exporter.
If pbrt and obj2pbrt are in your PATH, you are good to go.
Otherwise, after selecting the PBRT Renderer from the available rendering engines, you need to set in Render Options panel the path that contains the pbrt and obj2pbrt executables.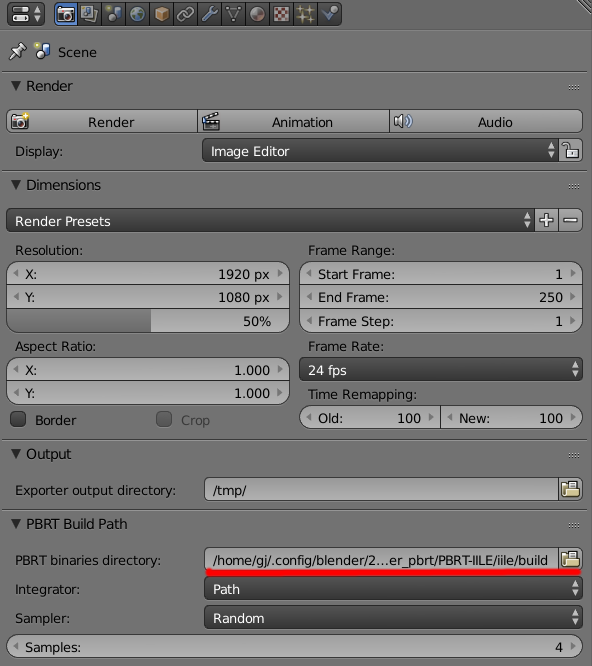 The exporter should work with a standard PBRTv3 distribution with its supported integrators. IILE integrator and the IILE GUI will only work when used with PBRTv3-IILE.